Need help? You're in the right place!
---
Can't find what you're looking for? Email us at bunker@rhoback.com or fill out a contact form below: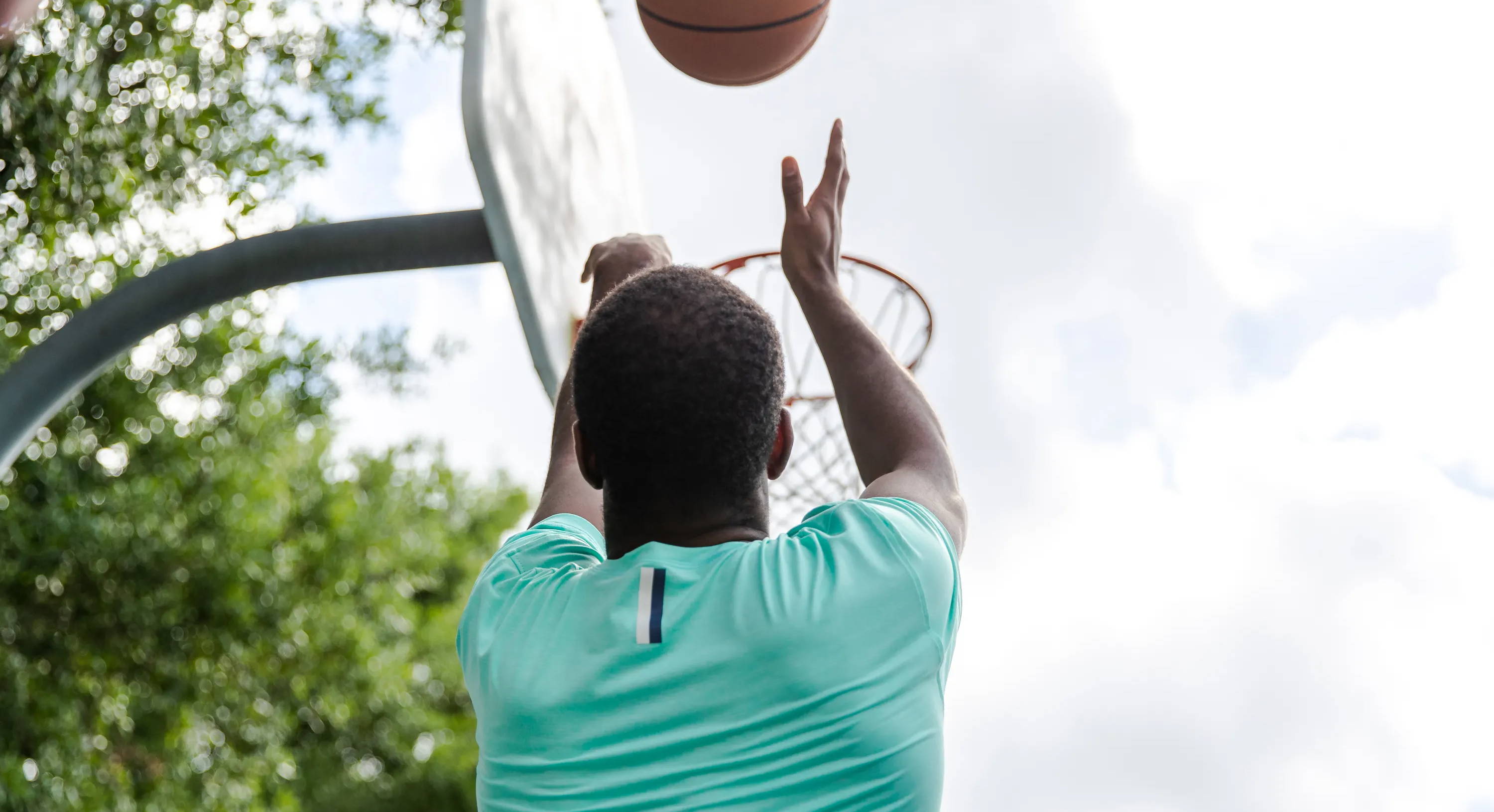 ---
RETURN POLICY
At Rhoback we offer free shipping on all returns and exchanges for orders within the United States. We want to make certain that our customers are happy with their gear. Items must be returned within 30 days of receipt for credit, full refund, or replacement of a different color, size, or another item of equal or lesser value. The item must be returned unworn, unwashed, and with receipt of purchase. To request a return or exchange, please click here to begin the Return/Exchange process. Please note: initial shipping costs are not refunded, as these funds are used to purchase the shipping label at time of initial order shipment.
We know sometimes we can all be forgetful when it comes to returning items, so we try to be as lenient as possible with extending the return window for our customers. Please note, we do not offer a full refund beyond the 30 day window, and orders can only be exchanged for another size, style, or store credit.  
RETURN AND EXCHANGE PROCESS
To initiate a return or exchange, please use our online return portal. You'll enter your order number and shipping zip code to begin, and at the end, you'll be able to print a prepaid return label.
Even exchanges are considered a size exchange for the same product. Same-price products do not qualify as an even exchange, and a difference in price may occur when attempting to swap for a different item.
In the event that the size you need is out of stock, you are welcome to return the item and swap for another product by using our Shop Now feature on the second page of the return portal.
To start a return or exchange, please start below:

Request a return or exchange and download your free return label at our Returns/Exchanges Request Portal.

After filling out the Return/Exchange form, a copy of your return label will be automatically emailed to you so you can access it again later. If you cannot find the emailed return label in your inbox, feel free to reach out to bunker@rhoback.com and we can resend the label to you.
INTERNATIONAL RETURNS AND EXCHANGES
At this time, Rhoback does not currently have the ability to generate return labels for postal carriers outside of the United States. We're so sorry for the inconvenience!
If you wish to make a return or exchange as an international customer, you are welcome to send your items back to our address below:
Charlottesville, VA 22901
We would be happy to cover the cost of shipping your exchange item back to you, as soon as your return is received at our facility.
INSTANT EXCHANGES
Customers who choose to get an Instant Exchange will enter their card information, and the exchange order is created immediately. Our return portal places a hold on the customer's card for the cost of the new product. As soon as the product is in transit back to our facility, the return portal removes the hold. Any customers that don't return the exchange product within 14 days will be charged for the new product.
If the customer chooses Instant Exchange, they'll be prompted to add their credit card info. The return portal will create a hold on their card for the total amount of the exchange item(s). The hold will stay in place for 7 days and then drop, regardless of whether the product is returned or not. If after 14 days the return item has not been marked as "in-transit", our system will charge the card.
Customers that do not want the hold on their card or are not interested in an Instant Exchange can choose to do a regular exchange without adding card information. Customers doing a regular exchange that includes Shop Now and an upsell amount will still need their card to pay the difference.
STANDARD SHIPPING
Standard Shipping is available for a flat rate of $5.00. All orders with Standard Shipping will be shipped via United States Postal Service (USPS) First-Class or Priority Mail.
UPS GROUND
UPS Ground Shipping is available for a flat rate of $16.00. All orders with UPS Ground Shipping will be shipped via UPS.
2-DAY SHIPPING
2-Day Shipping is available for a flat rate of $24.00. All orders with 2-Day Shipping will be shipped via UPS. Please note, any orders placed after 2pm will ship next business day. Orders placed after 2pm on a Friday, will not ship until the next business day - Monday.
NEXT DAY SHIPPING
Next Day Shipping is available for a flat rate of $45.00. All orders with Next Day Shipping will be shipped via UPS. Please note, any orders placed after 2pm will ship next business day. Orders placed after 2pm on a Friday, will not ship until the next business day - Monday.
INTERNATIONAL SHIPPING
International Shipping is available for a flat rate of $24.00. All International orders will be shipped via United States Postal Service (USPS) First-Class or Priority Mail. Please note, USPS requires the recipient (customer) to pay a Customs/VAT tax on the value of your items when processing through customs. Customs/VAT tax rates are dictated by the destination country.
FREE SHIPPING
We offer complimentary shipping for all orders with a subtotal over $150.00. Free shipping applies to domestic shipping only. 
If you're seeing a message on your tracking page that reads: "In transit, arriving late," this is not a cause for concern!
Typically, this message will display if your package is currently waiting to be sorted through a distribution center. If your order happens to be sent to a major hub (i.e. a distribution center in a large city), it may take longer to process due to a higher volume of packages.
If your package takes longer than one week/seven business days to update from it's current status, please reach out to our customer service team for further assistance at: bunker@rhoback.com.
We accept orders from all of our fellow Rhoback loyalists, far and wide, in conjunction with United States Postal Service International destinations.
All orders will be processed through customs when exiting the US and entering your destination country, so shipping timelines vary from 14-21 business days.
Please note, there may be a duty/VAT tax applied to the value of your items when processing through customs in your country. USPS requires this payment from the recipient in order for the package to be released. If the payment is not received, the package will be returned to sender.  
When your order ships, you'll automatically receive a shipping confirmation containing a tracking number provided by USPS or UPS. The tracking number will have a direct link to USPS or UPS tracking portals, where you'll be able to see a detailed summary of your package's progress.
Please note, delivery dates are just estimates provided by the shipping carrier, and are not definitive of an actual delivery date, unless the status is "Out for Delivery."
Yes, as long as it has not already shipped! Email bunker@rhoback.com as soon as possible for a change in the shipping address.
Please include your order number and the updated address in the email, and we'll take it from there!
NOTE: USPS and UPS charge a fee for redirecting packages that are already in transit; should you require an address change or package redirect, you'll need to contact USPS or UPS with your tracking number for further assistance.
Package missing? Not to worry!
We typically recommend waiting 24-48 hours for your package to turn up, as UPS and USPS sometimes prematurely alert customers of delivery. If the package does not turn up in the timeframe of 48 hours, please contact our customer service team: bunker@rhoback.com.
Rhoback will replace your package free-of-charge (pending inventory availability) or issue a full refund for the order. 
Rhoback gear is low maintenance! Just throw it in the wash with like-colors. You can also put your polo or q-zip in the dryer - they won't shrink! Tumble dry for best results.  
BEST PRACTICES
We want to ensure that you get the most out of your Rhoback gear, so we've included some best practices below, that will help to elongate the life of your garments:
Wash inside out: this will prevent any pilling/snagging during the washing process (our products are made with polyester and nylon, which are "short fibers" and can be more prone to damage from abrasion or getting caught on sharp objects). This will also help to prevent any cracking or peeling of your silicone heat seal ridge and dog logo.

Masks & hats are machine washable: for best care, we would recommend air-drying these products to ensure your hats keep their shape, and so the wire in the upper seam of your mask does not become twisted or broken.

Avoid any rough abrasion, or getting caught on sharp objects: as mentioned above, our products are made with polyester, nylon, and spandex, which are made with "short-fiber" fabrics. Short fiber fabrics are more gentle than "long-fiber" fabrics such as silk, making them more sensitive to damage from abrasive surfaces like brick, velcro, concrete, etc.
In general, Rhoback products run true to size. Our products are designed to be worn tucked or untucked for versatility, so they may be cut slightly smaller than competing brands, to avoid that "baggy" appearance.
Size charts are available on each product page. Please note, our size guides are based on body measurements, rather than garment measurements, to ensure accurate fit.

Rhoback releases and restocks the site about 3x per week, depending on the season. Our holiday and limited edition products are only released once a year, but we always bring exciting new styles to our site in their place.
To be notified of a restock, you can either sign up for our main email list in the bottom footer of our website, or you can go directly to the product page of the item you want, and sign up to be notified for the specific size you need. To do so, you'll select your size and above the "Sold Out" button, you'll select the "Notify Me When Available" link. You'll be notified of any inventory added in your size selection, so that you can be one of the first to know when it's back in stock!
Our polos and quarter zips are manufactured in South Korea. We partner with a US hat company who manufacturers some of our hats in the U.S. and some overseas. When creating the Rhoback brand and designing our performance polo, we spent two years traveling the U.S. and abroad to visit the highest quality manufacturers. We believe our fabrics and the construction of our garments is unmatched across the industry. We invite you to see for yourself!
Our products are designed in house at our headquarters in Charlottesville, VA. All orders will also be shipped from our headquarters in Charlottesville, VA as well.
Want to outfit your crew in top-of-the-line performance gear? Look no further. Whether you need polos for a golf trip or corporate gifts for your most important clients, we've got you covered.
BEST-IN-CLASS CUSTOMER SERVICE
You'll have a dedicated project lead who will help facilitate your order from start to finish, and answer any questions you have along the way.
CUSTOMIZATION
We offer custom embroidery of your group/company logo on all apparel products as well as hats and bandanas!
QUICK TURNAROUND TIME
We have a guaranteed turnaround time of 2.5 weeks, once your order details have been confirmed between you and our team.
LOW MINIMUMS
We have a minimum of 10 units for custom embroidered orders, making it easier to accommodate groups of all sizes.
Want to learn more? Request a quote HERE:

https://rhoback.com/pages/group-orders
RHOBACK REFERRAL PROGRAM
We love when our customers spread the word about Rhoback products! We now offer a referral program, which allows our existing customers to earn a $20 reward when they refer a friend who makes a purchase. Don't worry - your friend will get a discount code too! 
HOW IT WORKS
To refer a friend, we have multiple channels for sending a discount code including email, text, or social media. The friend must be a new customer who has never purchased from our site before. Once your friend makes a purchase with their referral code, on a purchase of $50 or more, post-discount, you can expect to receive your reward within 48 hours.
DIDN'T RECEIVE YOUR CODE?
Our referral rewards go through a series of fraud checks to ensure there is no self-referral; this includes checking for matching shipping address, email address, or IP address.
To refer a friend, please visit our referral page here:
WELCOME!
Thanks for giving Rhoback a try! All new customers can receive a first-time customer discount, when you sign up for emails on our homepage on the pop-up or in the bottom footer menu of the website. Thanks for your support!
MILITARY DISCOUNT
Thank you for your service!
We offer a 15% discount for active duty military, veterans, and first responders.
Please contact bunker@rhoback.com with a photo of your military ID, badge or work ID card and we'll send that discount code your way!
DISCOUNT CODES
If you forget to apply your discount code, no worries! Just reach out to our customer service team via bunker@rhoback.com with your order number.
We will retroactively apply your discount and issue a refund to your original payment method, for the discount cost.
Discounts may not be combined with other codes or sitewide sales.
AFFIRM/SHOP PAY
We offer payment plans through a financing company called Affirm, in partnership with our website platform, Shop Pay.
Your rate will be 0% APR or 10–30% APR based on credit, and is subject to an eligibility check. Payment options through Affirm are provided by these lending partners. Options depend on your purchase amount, up to $17,500, and a down payment may be required.
There are no late fees, no prepayment fees, no annual fees, and no fees to open or close your account.
Affirm allows customers to choose a flexible payment plan and loan period that is best suited for your needs.
DOES IT AFFECT MY CREDIT SCORE?
Creating an Affirm account and seeing if you prequalify will not affect your credit score. If you decide to buy with Affirm, these things may affect your credit score: making a purchase with Affirm, your payment history with Affirm, how much credit you've used, and how long you've had credit.
For more information visit: https://helpcenter.affirm.com/s/
To contact Affirm with questions regarding your loan, please visit: https://helpcenter.affirm.com/s/contact-us
PAYMENT METHODS
All major credit cards at checkout including Visa, Mastercard, American Express, and Discover.

Quick checkout options including Google Pay, Amazon Pay, PayPal, and Apple Pay

Rhoback store credit or gift card

Visa/Mastercard/American Express pre-loaded gift cards
SPLIT PAYMENTS
Unfortunately, our system does not have the capability to split transactions between different payment methods.
However, if you are using a Rhoback Store Gift Card, you'll be able to apply this to your order first, and then pay the remainder with a credit card if there is a difference left over.
Wholesale/Retail Inquiries
RESELLING RHOBACK
At this time, Rhoback does not sell wholesale or via other channels. If/when we decide to expand our sales channels, we will post the information on our website!
If you are interested in a bulk or custom order for a group event, please fill out a custom order form here: https://rhoback.com/pages/group-orders
Unfortunately, Rhoback does not yet sell in or have any storefronts. We are an e-commerce only retailer.